[ theme music & intro ]
The poet Wordsworth wrote a sonnet entitled "The World Is Too Much With Us." For many people, the truth behind that line has never seemed more relevant than it does right now.
Join me this week as I offer my heartfelt prayer to encourage you as we live through this amazing time.
[ brief pause ]
[ theme music fades ]
During this time when we're physically separated from one another and our regular social routines have been altered and interrupted, our lives are being challenged in incalculable ways. Like other professional counselors, increasing numbers of people are sharing with me that they're having greater and greater difficulty coping in large ways and in small ones.
More than a few of them are what can be considered "high level performers," who have nonetheless been thrown off their game during the pandemic. They tell me that they're feeling "drained" or "cloudy-headed" or "unusually irritable" or "downright angry" or "really sad" or that they will "suddenly begin to cry for no real reason" or that they "just want to turn all of it off and make it go away."
These aren't just isolated quotes. These are things I'm hearing again and again.
I'm certainly not immune to the challenges. A couple of weeks ago, when my younger sisters and I cancelled our Thanksgiving and Christmas gatherings in favor of social distancing, I knew I'd be spending Thanksgiving Day alone with my dog, Cowboy. Last Thursday, he lazily watched as I baked forty dozen molasses cookies. It's a holiday tradition I began fifty years ago to honor my Nova Scotia father.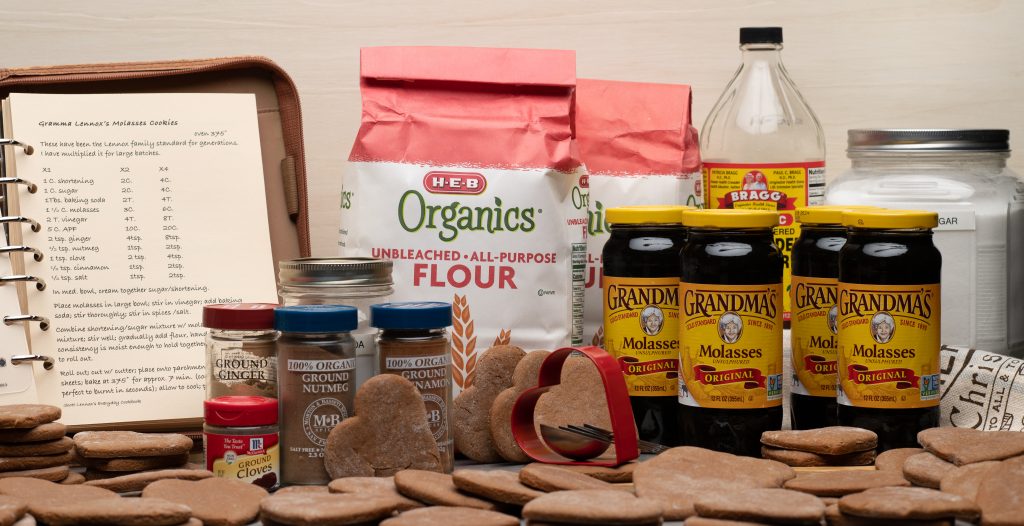 photo: Scott Lennox
While I enjoyed throwing myself into the baking for five or six hours, I have to admit that I was really missing being at the table with my family, one of whom is just now getting over her experience with Covid-19.
Later, as I was putting everything away, I wondered how many millions of others were alone, or even worse, were struggling at home or in a medical facility with an array of symptoms of the virus. And then there are those who are suffering not with the virus directly, but with everything that has come because of it and is yet to come.
There are so many unknowns. So many imponderables.
After I turned off the lights, I stood for a lingering moment in the soft flicker of the fireplace, whispering a quiet prayer for all of us. As fanciful as it may seem, I imagined my arms reaching out to everyone I love and then around the world as I pulled people close to my heart. It was in that moment that the seed for this week's newsletter revealed itself.
So, once again, in keeping with one of finest the traditions of my Celtic ancestors, I offer my heartfelt prayer during this most extraordinary time. May these words sink in and may they comfort and embrace you from the inside-out
[ brief pause ]
When you can no longer bear the weight of it, and the news of the day has you more than flooded, and your will to keep going begins to falter, and you feel yourself growing faint, may a strength arise in you that is greater than yourself, lifting you up and holding you steady.
And when the silent tears you've been holding back have over- filled your eyes and stream down your face like rain as you turn away to hide them, may an unseen presence wrap its luminous wings around you, embracing you with light and filling you with hope.
And when your words fail you, and your ability to reason refuses your every effort, and you are dumbstruck in the face of what is too large for anyone to grasp, may calm and focus sink their way into the sanctuary of your heart, soothing you as they quiet your mind.
When your eyes have seen too much and your ears cannot withstand another syllable, and you want to run away or curl into a ball or vanish like the edge of a cloud on a windy day, may you know that you are seen and heard and loved, exactly as you are, without judgment or a trace of blame.
And when the days are too long and the nights seem even longer, and the hours stretch out in front of you like sand in a trackless desert and you fear you'll never find your way, may a guidance from within yourself give you the reassurance and the rest you need to be take you where you need to be.
And when, at last, you find your way home to yourself, step by step, and what you feared is far behind you, and the sun warms your face and you celebrate the day, may you remember all you overcame to be where you are and may you knowingly smile into your own eyes in the mirror.
[ brief pause ]
I pray that the quiet strength behind these words reaches you in just the right way and at just the right time and that this week's three Beautiful Questions encourage you to find your way more easily than you've imagined.
Question One: Are you willing to listen to this prayer or write your own and repeat it several times a day for the next twenty- one days?
Question Two: What effectively calms and encourages you from the inside out?
Question Three: In what realistic ways can you encourage others as you continue to encourage yourself?
As always, I would enjoy hearing your responses. Write and tell me about them.
As I say each week,
My Light with Your Light.
[ theme music swells and fades out ]
[ end ]
Subscribe to our newsletter for updates.